No More Tear
pH Balanced
Soap Free
"The Softness Your Baby Deserves"
Packing- 100ml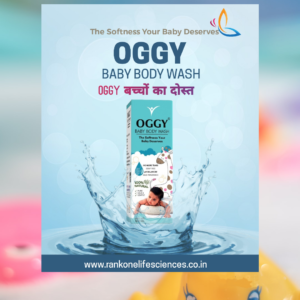 About this item
OGGY Baby foaming body wash contains over 99.3% plant-based ingredients and less than 0.7% ifra certified allergen free fragrance. Suitable Age : 2-12 years

Our foaming body wash is suitable for all skin types and is made with tear free ingredients.

Our foaming body wash contains no toxins, parabens or sulphates and we keep all other nasties away. It is filled with exciting bubble gum flavor which makes bathing more fun. The calendula extract helps in hydrating and moisturizing the skin and aloe-vera helps in nourishing the skin. It is a convenient gentle body cleanser.

How to use : Squeeze a little amount onto your palm. Add water to form lather and apply.