OGGY Baby massage oil helps strengthens bones and muscles.it improve sleep patterns. Enhance coordination of brain and improve intelligence , protection against infection. It's nutrients for elliptical cells and issue it is best results for rickets and calcification of skeletal system. OGGY Baby Massage oil is an unique formulation for over all development of baby.
For infants:- apply delicately over the whole body at least 1/2 hour before bath.
For children:- apply over the whole body before bath.
For adults:- massage once or twice a day or as directed by the physician.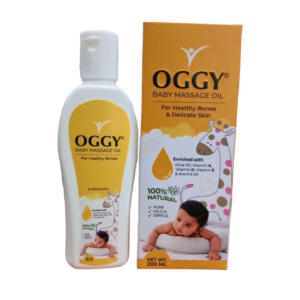 About this item
Contains:- Vitamin A 20000IU

Vitamin D 4000IU

Vitamin E 4.8mg

Olive Oil 10%

Double Strength formula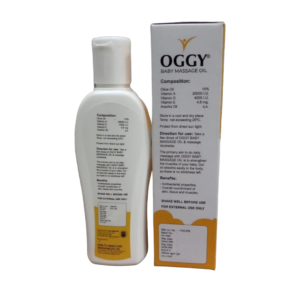 Item model number ‏ : ‎

200ml pack

Country of Origin ‏ : ‎

India

Manufacturer ‏ : ‎

ROBH PVT LTD

Item Weight ‏ : ‎

250 g

Item Dimensions LxWxH ‏ : ‎

6.5 x 4.5 x 17 Centimeters

Net Quantity ‏ : ‎

200.0 milliliter