Packing-1×10
Product introduction
RECOMFORT Tablet is a pain-relieving medicine. It is used to reduce pain and inflammation in conditions like rheumatoid arthritis, ankylosing spondilytis, and osteoarthritis. It may also be used to relieve muscle pain, back pain, toothache, or pain in the ear and throat.
RECOMFORT Tablet should be taken with or without food. You should take it regularly as advised by your doctor. Your doctor may change the dose and time between doses according to your pain level and your needs. Do not take more or use it for a longer duration than recommended by your doctor.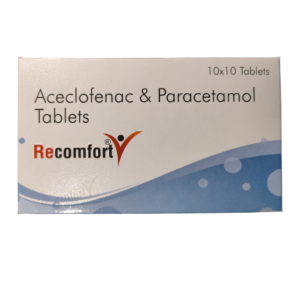 Uses of RECOMFORT Tablet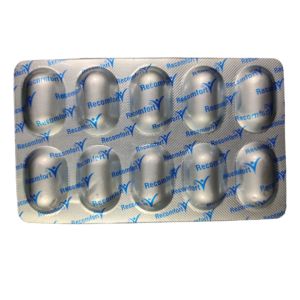 Benefits of RECOMFORT Tablet
In Pain relief
RECOMFORT Tablet is used for short-term relief of pain, inflammation, and swelling in conditions that affect joints and muscles. Some of the conditions in which RECOMFORT Tablet is used are rheumatoid arthritis, osteoarthritis, muscle pain, back pain, toothache, or pain in the ear and throat. Take it as it is prescribed to get the most benefit. Do not take more or longer than needed as that can be dangerous. In general, you should take the lowest dose that works, for the shortest possible time. This will help you to go about your daily activities more easily and have a better, more active, quality of life.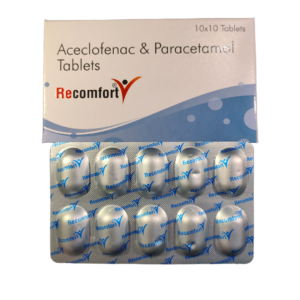 How RECOMFORT Tablet works
RECOMFORT Tablet is a combination of two medicines: Aceclofenac and Paracetamol. These medicines work by blocking the action of chemical messengers responsible for pain, fever and inflammation (redness and swelling).