Recomfort Pain Oil is prepared from 13 Ayurvedic medicines which include Nilgiri, Nirgundi, Mahanarayan, Vishgarbha, Gandhpurwa, Amba Haldi, Ajwain, Allum Satvam, Piper Nigrum, Camphor, Sat Pudina, Turpin, Bala Panchang. Continuous use of Recomfort Pain Oil may gives you relief in knee, shoulder, back pain, joint pain, muscle strain, arthritis, sciatica pain etc.
दर्द से COMFORT With RECOMFORT PAIN OIL
A Quality product of RankOne Beauty and Healthcare Pvt Ltd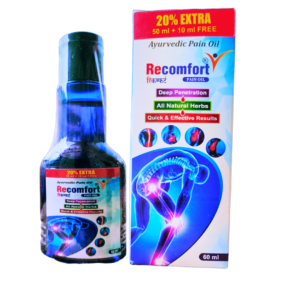 Recomfort Pain Oil
Highlights
Application Area: Ankle, Back, Elbow, Foot, Joints, Knee, Leg, Muscle, Shoulder
Container Type: Bottle
Form: Liquid
Organic: Yes
Ideal For: Male & Female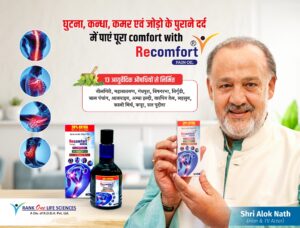 Services
Cash on Delivery available

?